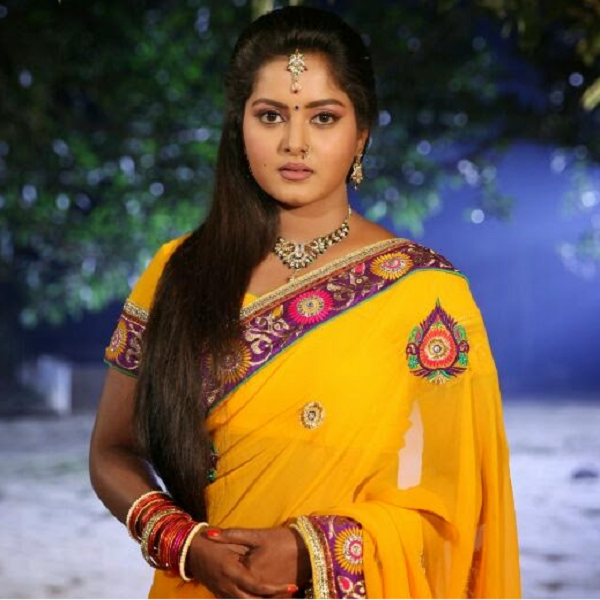 Bhojpuri Actress Anjana Singh biography
Anjana Singh is the talented rising actress in Bhojpuri film industry. She has  Started her acting career with  TV serial Bhag Na Bache Koi on Mahaua TV.  She is well famous for her acting & dancing skills. Anajan debuted with Bhojpuri movie 'Ek Aur Faulad' and  She has worked more than 25 movies in first 2 years of her career. She has proved herself talent from her Bhojpuri movies. She has become one of the most searchable actresses in Bhojpuri industry with thousands of fan following.
Anjana Singh was born on 07 Aug 1990. By sense of her impressive acting in Bhojpuri Films, she has taken the heart of Bhojpuri film lovers. Her bold looks and gorgeous appearance have attracted so many people to be her fan. The very talented and beautiful, Anjana Singh's personal profile is given below.
Date of Birth  – 07 August 1990
Height –  5 Feet 5 Inches
Husband – Yash Kumar Mishra
Debut Movie  –  Ek Aur Faulad
Bhojpuri Actress Anjana Singh Filmography
Anjana Singh Hit Movies List:
Kaisan Piywa ke Charittar Ba
*******************************************************
Anjana Singh Biography Tag: Anjana Singh Age, Anjana Singh Bio, Anjana Singh Height, Anjana Singh Husband, Anjana Singh Movies, Anjana Singh Personal Details, Anjana Singh Wiki