Jaan Tere Naam Bhojpuri HD Movie Watch  Online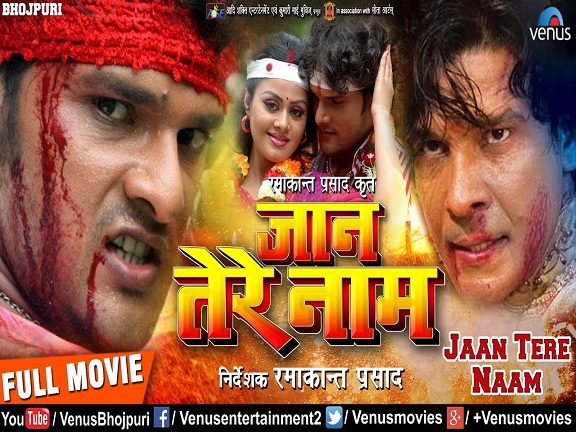 Superhit Khesari Lal Yadav, Viraj Bhatt, Tanushree Chatterjee, Priya Sharma Bhojpuri Full Film Jaan Tere Naam Online Watch in Mp4 HD
Jaan Tere Naam Bhojpuri Action Movie | Khesari Lal Yadav Tanushree Bhojpuri Movies Full 2017
Movie: Jaan Tere Naam
Producer/ Director: Ramakant Prasad
Writer: Ramakant Prasad
Star Cast(s): Khesari Lal Yadav, Viraj Bhatt, Tanushree Chatterjee, Priya Sharma, Neeraj Raj Podel, Dhama Verma & Others.
Jaan Tere Naam Bhojpuri Movie Story
"Jaan Tere Naam" represents one of the couples who has undergone through this harsh deliberation of love. This story is depicted by Radha and Kishan who has undergone through all the social criticism but still have supported each other in all the difficulty but still all together. Yet they have to face all the consequences.
Radha's love has been a great inspiration for Kishan and has been motivated by her and he overcomes all the circumstances which are not possible by an ordinary person. This is the result of Kishan's firm deliberation.
"Jaan Tere Naam" is a story based on commitment, dedication, and romance.
Bhojpuri Gallery is Popular for Latest Audio, Video, Bhojpuri Movie News, Actor, Actress HD Wallpaper, Photos, Images, Photo Gallery Etc.