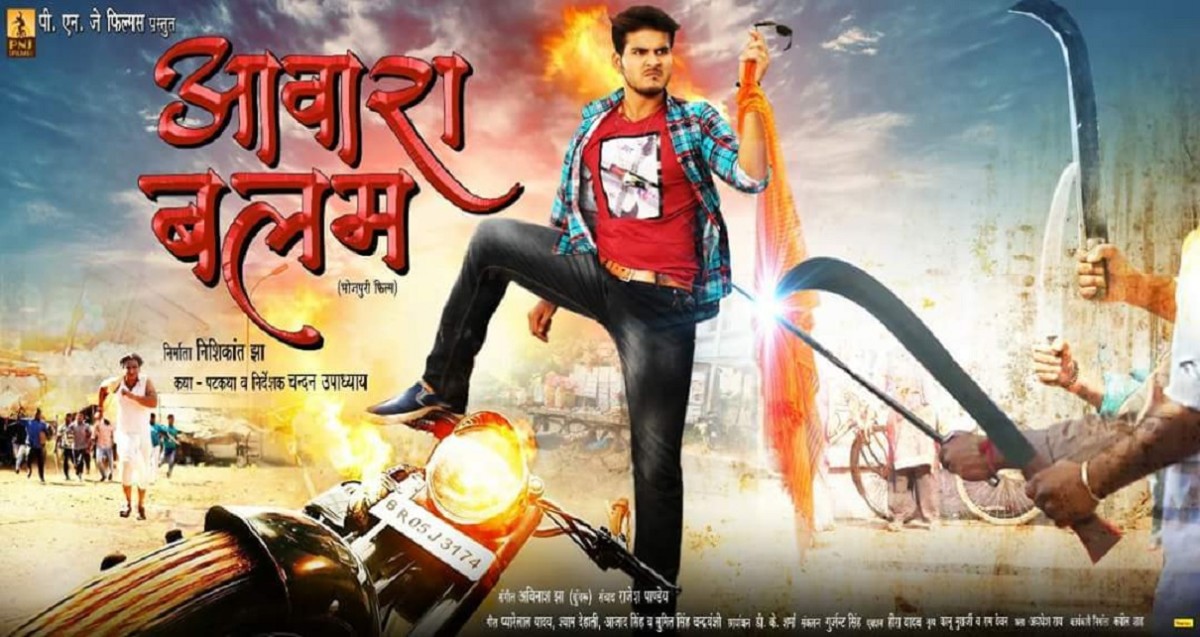 Aawara Balam Bhojpuri Movie Full Details | Aawara Balam Bhojpuri Movie First Look Poster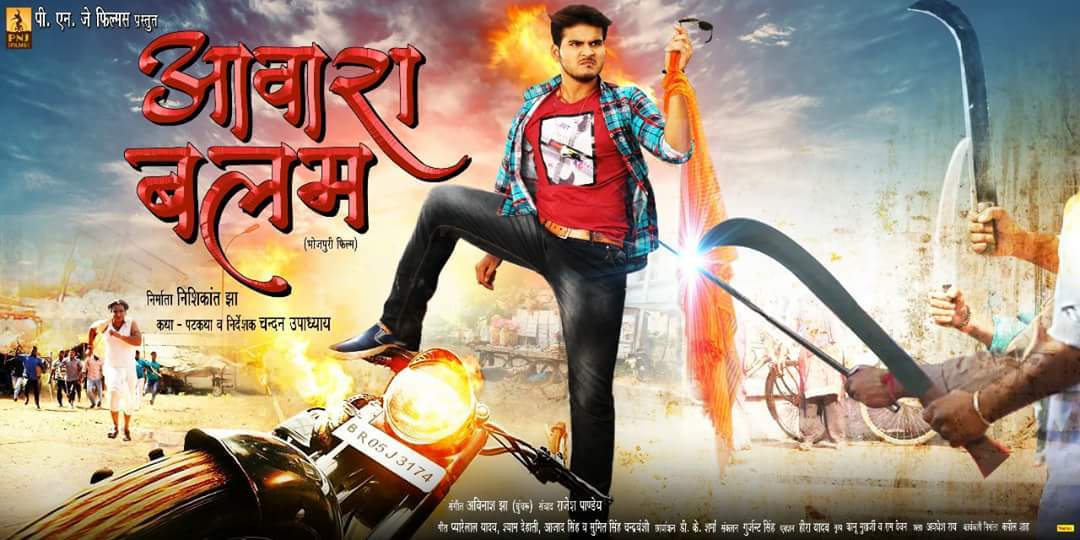 Aawara Balam Bhojpuri Movie Full Details
Aawara Balam Official Trailer Bhojpuri Movie 2018
Arvind Akela Kallu Ji and Tanushree Chatterjee Latest Bhojpuri Movie Aawara Balam Official Trailer, First Look Poster, Full Cast and Crew Details With Release Date
Aawara Balam is an upcoming Bhojpuri movie in 2018, Arvind Akela Kallu Ji and Tanushree Chatterjee play the lead role in this movie. Aawara Balam film is Directed by Chandan Updahyay, Producer by Nishikant Jha. It is made under the banner of P. N. J Films. and Release in 2018. Aawara Balam movie Shooting Location in India.
Aawara Balam Bhojpuri Movie Details

Movie
Awara Balam
Release Date
in 2018
Genre
Action, Comedy, Romance

Aawara Balam Cast (Actor and Actress Name) Details

Actor:-
Arvind Akela 'Kallu Ji'
Actress:-
Tanushree Chatterjee, Priyanka Pandit
Full Star Cast
Arvind Akela 'Kallu Ji', Tanushree Chatterjee, Awdhesh Mishra, Dev Singh, Priyanka Pandit

Aawara Balam Crew Members Details

Director
Chandan Updahyay
Producer
Nishikant Jha
Story & Dialogue
NA
Music Director
Avinash Jha (ghunghroo)
Editor
Gurjent Singh
Lyrics
Pyare Lal Yadav, Shyam Dehati, Azad singh, Sumit Chandravansi
Singers
Arvind akela kallu, Indu sonali, Priyanka singh, Honey bee, Alka singh
Choreographer
Kanu Mukherjee, Ram Devan
Action
Chandan upadhyay
Music on
Wave Music
Banner
P. N. J Films
Shooting Locations
Gujraat and Mumbai, India
Here We Share Latest information About Bhojpuri Movie Aawara Balam details like actors, actresses, Release Date, Box Office, News, Photos, Trailer Video Songs list and Cast & Crew Details.
Visit Bhojpuri Gallery for Latest Audio, Video, Bhojpuri Movie News, Actor, Actress HD Wallpaper, Photos, Images, Photo Gallery Etc.