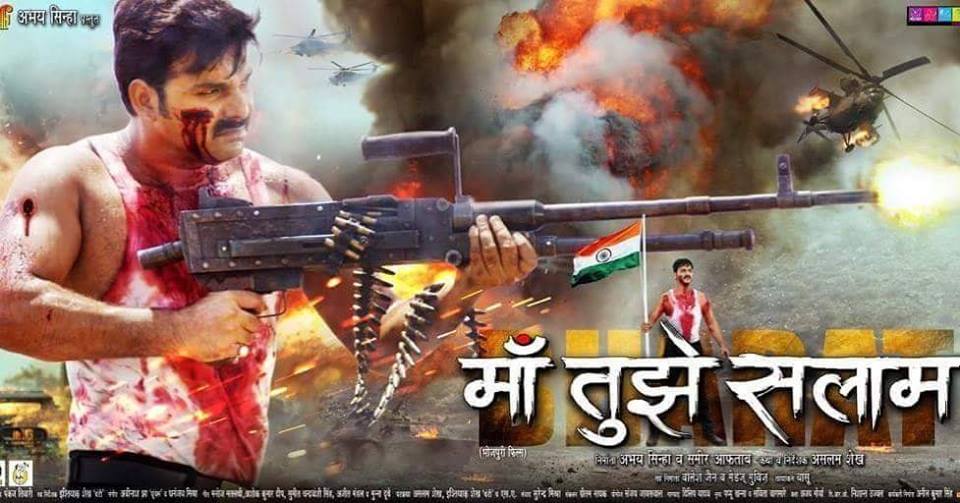 Bhojpuri Movie First Look, Poster, Full Details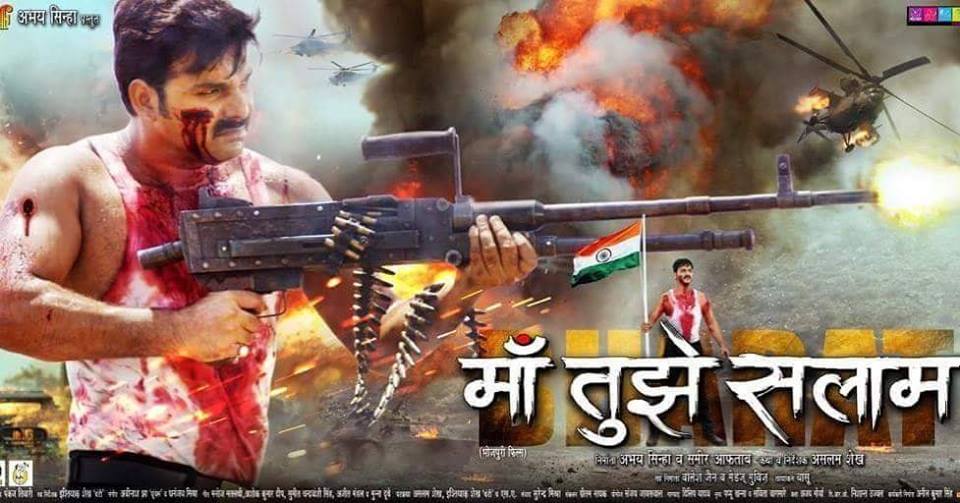 Pawan Singh, Madhu Sharma, Akshara Singh Latest Bhojpuri Movie Maa Tujhhe Salaam Official Trailer Watch Online
Pawan Singh, Madhu Sharma, Akshara Singh Latest Bhojpuri Movie Maa Tujhhe Salaam Official Trailer, First Look Poster, Full Cast and Crew Details With Release Date
Maa Tujhhe Salaam is an upcoming Bhojpuri movie in 2018, Pawan Singh, Madhu Sharma, Akshara Singh plays lead role in this movie. Maa Tujhhe Salaam film is Directed by Aslam Sheikh, Producer by Abhay Sinha. It is made under the banner of Yashi Films Presents and Release in 2018. Maa Tujhhe Salaam movie Shooting Location in India.
Maa Tujhhe Salaam Bhojpuri Movie Details

Movie
Maa Tujhhe Salaam
Release Date
in 2018
Genre
Action, Comedy, Romance
Maa Tujhhe Salaam Cast (Actor and Actress Name) Details
Actor:-
Pawan Singh
Actress:-
Madhu Sharma, Akshara Singh
Full Star Cast
Pawan Singh, Madhu Sharma, Akshara Singh, Surendra Pal Singh, Ehsaan Khan, Prakash Jais, Ayaz Khan, Sudesh Kaul, Sunil Bob, Manoj Tiger, Anshuman Singh, Surya Dwivedi, Noori Pareveen, Master Harshit, Baby Rifa, Shivika Diwan, Lizza Malik, Samir Aftab and others.
Maa Tujhhe Salaam Crew Members Details
Director
Aslam Sheikh
Producer
Abhay Sinha & Samir Aftab
Story & Dialogue
Aslam Sheikh & Surendra Mishra
Music Director
Avinash Jha 'Ghunghroo'
Editor
Preetam Naik
Lyrics
Manoj Matalabi, Ashok Kumar Deep
Singers
NA
Choreographer
Pappu Khanna, Mona Sayed, Savita Waghmare
Action
Dilip K. Yadav
Music on
Yashi Films
Banner
Yashi Films Pvt. Ltd.
Shooting Locations
Jharkhand and Other Cities in India
Maa Tujhhe Salaam Official Trailer Watch Online
Here We Share Latest information About Bhojpuri Movie Maa Tujhhe Salaam details like actors, actresses, Release Date, Box Office, News, Photos, Trailer Video Songs list and Cast & Crew Details.
Visit Bhojpuri Gallery for Latest Audio, Video, Bhojpuri Movie News, Actor, Actress HD Wallpaper, Photos, Images, Photo Gallery Etc.