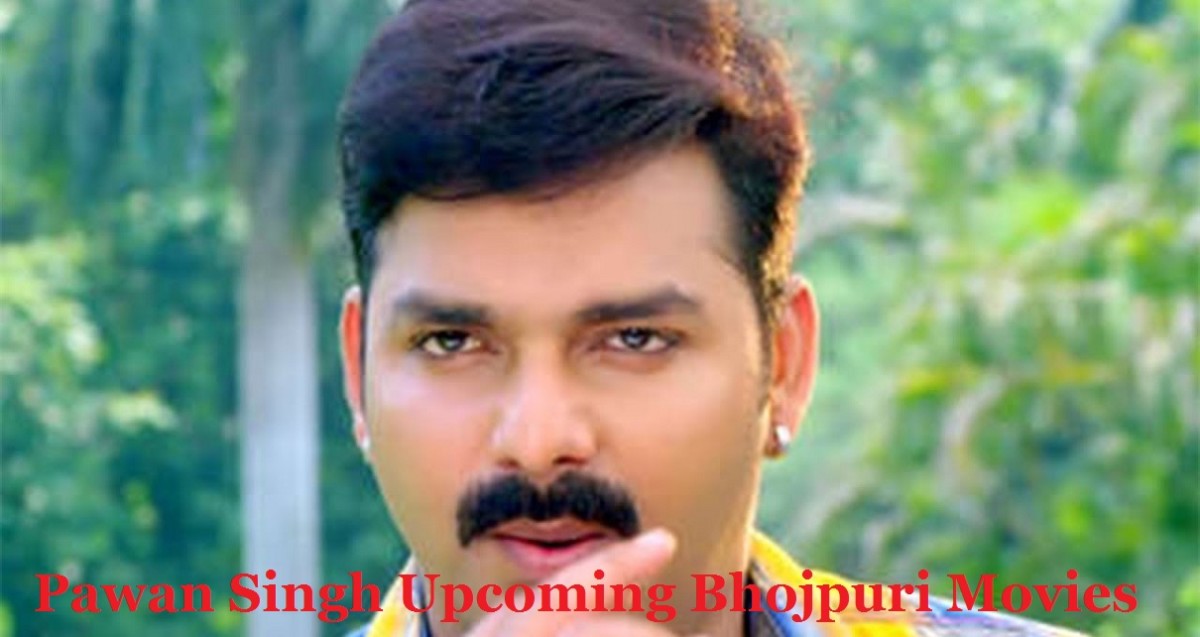 Pawan Singh Upcoming Bhojpuri Movies 2018 and 2019 List
Pawan Singh was born in Arrah, Bihar, India on 5 January 1986. His Father Name Ramashankar Singh and His Mother Name Not Known. He has a sister named Mala Singh. Pawan Singh Did his high schooling from H.N.K. High School, Arrah, Bihar and Completed Graduation from Maharaja College, Arrah, Bihar. Pawan Singh was married to Neelam Singh on 1 December 2014, Pawan Singh's wife, Neelam Singh, reportedly committed suicide at their home residence on March 8, 2015.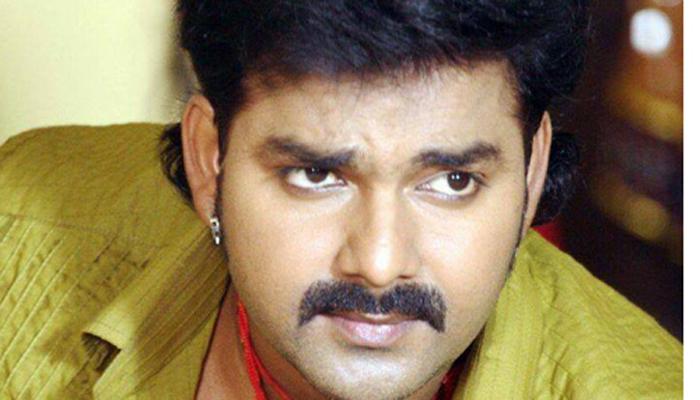 Here is the complete list of New upcoming Bhojpuri movies of Superstar Pawan Singh in 2018 and 2019 with movie name, actress and releasing date details
in this listing. Pawan Singh is Actor, singer, producer of Bhojpuri Cinema and very popular in Uttar Pradesh, Bihar, Jharkhand.
List of Bhojpuri Actor Pawan Singh All Upcoming Movies
1
Wanted
Star Cast  –  Pawan Singh, Akshara Singh, Bipin Singh, Lota Tiwari
Genre  –  Action, Comedy, Romance
Director  –  Sujeet Kumar Singh
Producer  –  Jaswant Kumar
Release Date   –  2018
 
 
2
Balmua Tohre Khatir
Star Cast  –  Pawan Singh, Kyati
Genre  –  Action, Comedy, Romance
Director  –  Dinesh Yadav
Producer  –  Krisp PVt. Ltd 
Release Date   –  2018
 
 
3
Maa Tujhhe Salaam
Star Cast  –  Pawan Singh, Madhu Sharma, Akshara Singh
Genre  –  Action, Comedy, Romance
Director  – 
Producer  –  Abhay Sinha 
Banner – Yashi Films Presents
Release Date   –  2018
 
 
4
Doodh Mangoge Kheer Denge Kashmir Mangoge Toh Kheer Denge
Star Cast  –  Pawan Singh
Genre  –  Action, Comedy, Romance
Director  –  Arvind Chube
Producer  –  Pawan Singh
Release Date   –  2018
 
 
5
Hindustan Ki Kasam
Star Cast  –  Pawan Singh, Kallu
Genre  –  Action, Comedy, Romance
Director  –  Ramakant Prasad
Producer  –  Pradeep Bhaiya
Release Date   –  2018
 
 
6
Loha Pahalwan
Star Cast  –  Pawan Singh, Priyanka Pandit
Genre  –  Romantic, Darma
Director  –  Iqbal Baksh
Producer  –  Sanjay Nishad and Goutam Nishad
Release Date   –  2018
 
 
7
Maryaada Mangalsutra Ke
Star Cast  –  Pawan Singh, Khyati
Genre  –  Romantic, Darma
Director  –  Pawan Singh, Krisp Pvt Ltd.
Producer  –  Dinesh S Yadav
Release Date   –  2019
 
 
8
Ishq
Star Cast  –  Pawan Singh, Awadhesh Mishra
Genre  –  Action, Comedy, Romance
Director  –  Mithlesh Avinish
Producer  –  Gopi Yadav
Release Date  – NA
 
 
9
Zahreela
Star Cast  –  Pawan Singh, Priyanka Pandit, Pakhi Hedge
Genre  –  Action, Comedy, Romance
Director  –  Ravi H Kashyap
Producer  –  Renu K Seth
Release Date   –  2018
 
 
10
Gayak Banal Khalnayak
Star Cast  –  Pawan Singh
Genre  –  Action, Comedy, Romance
Director  –  NA
Producer  –  NA
Release Date   –  2018
 
 
11
Babuaan Ke Jaan
Star Cast  –  Pawan Singh
Genre  –  Action, Comedy, Romance
Director  –  Sujit Kumar Singh
Producer  –  Dhupendra Bhagat
Music Director – Madhukar Anand, Chhote Baba
Banner – Kishori Films
Release Date   –  2019
 
 
12
Crack Fighter
Star Cast  –  Pawan Singh
Genre  –  Action, Comedy, Romance
Director  –  Sujit Kumar Singh
Producer  –  Dhupendra Bhagat
Music Director – Madhukar Anand, Chhote Baba
Banner – Kishori Films
Release Date   –  2019
 
 
13
Maine Unko Sajan Chun Liya
Star Cast  –  Pawan Singh, Akshara Singh
Genre  –  Action, Comedy, Romance
Director  –  Devendra Tiwari
Producer  –  S.P Chaudhary, Buchchi Singh, Aakash Tudu
Music Director – NA
Banner – Wave Music Present
Release Date   –  2019
 
 
14
Bharat Mata Ki Jai
Star Cast  –  Pawan Singh
Genre  –  Action, Comedy, Romance
Director  –  Sujit Kumar Singh
Producer  –  Dhupendra Bhagat
Music Director – Madhukar Anand, Chhote Baba
Banner – Kishori Films
Release Date   –  2019
 
 
15
Rockstar
Star Cast  –  Pawan Singh
Genre  –  Action, Comedy, Romance
Director  –  Ratnesh Sinha
Producer  –  Dhupendra Bhagat
Music Director – NA
Banner – Kishori Films
Release Date   –  2019
 
 
16
Saat Mehariya
Star Cast  –  Pawan Singh
Genre  –  Action, Comedy, Romance
Director  –  Devender Tiwari
Producer  –  Dhanjay Singh & Satendra Tiwari
Music Director – NA
Banner – Happy Films Entertinment Presents/Aadishakti Films Pvt. Ltd.
Release Date   –  2019
 
 
17
Saat Mehariya
Star Cast  –  Pawan Singh
Genre  –  Action, Comedy, Romance
Director  –  Dheeraj Thakur
Producer  –  Dhanjay Singh & Satendra Tiwari
Music Director – NA
Banner – Happy Films Entertinment Presents
Release Date   –  2019
 
 
18
Mental Raja
Star Cast  –  Pawan Singh
Genre  –  Action, Comedy, Romance
Director  –  Ajay Kumar
Producer  –  Neelabh Tiwari, Ramkaran Gaud, Ramesh Singh
Music Director – Chhote Baba
Banner – Neelabh Tiwari Films Present
Release Date   –  2019