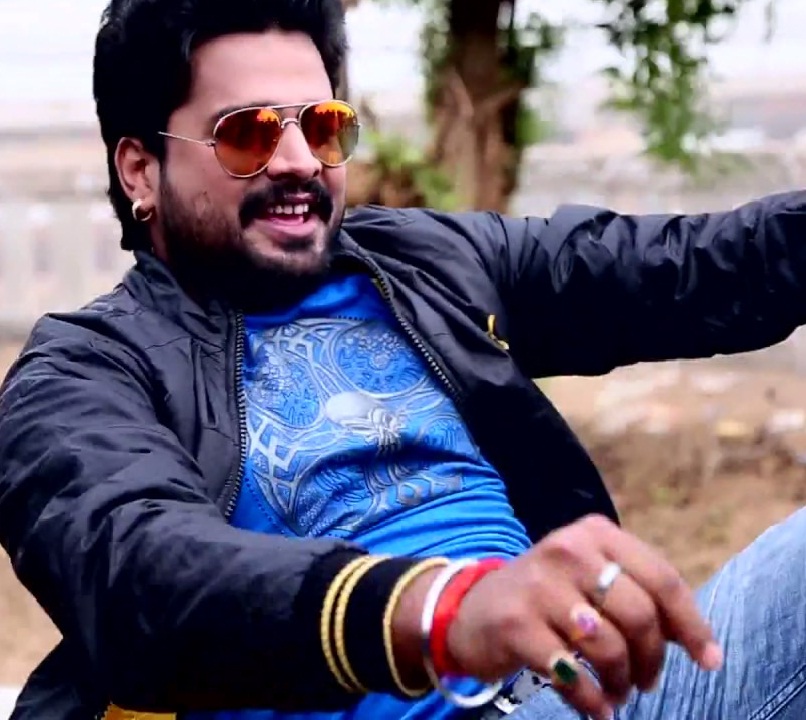 Ritesh Pandey is a Singer and Actor in Bhojpuri Cinema. He is a very famous Bhojpuri singer for Bhojpuri sad songs. Ritesh Pandey is debut as the actor in the film 'Balma Biharwala 2' with Pakhi Hegde, Arvind Akela Kallu Ji, Priya Sharma.
Ritesh Pandey was born on 14th May 1991 from Sasaram, Bihar. Ritesh Pandey is a popular singer and Actor in Bihar, U.P, MP & Jharkhand. He has completed education in Mahatma Gandhi Kashi Vidyapith Varanasi (MGKVV), He has many blockbuster movies including Balma Biharwala 2, Truck Driver 2 and Anjaam.
Ritesh Pandey Personal Profile
Birthday (Date of Birth): 14th May 1991
Place of Birth: Sasaram Bihar, India
Occupation: Actor, Singer & Producer.
Debut Film: Balma Biharwala 2
Ritesh Pandey Filmography As Actor: All Movies List
Anjaam in 2016 With Tanushree Chatterjee, Yash Kumar Mishra, Awadhesh Mishra
Tohre Me Basela Pran – 16, June 2017 with Priyanka Pandit
Ae Hamar Jaan Tohre Me Basela Pran – 2017
Ritesh Pandey Albums List
Some Popular Bhojpuri Music Albums List
Lalka Rang (Holi) Varsha Tiwari – 2015
Jatta Me Ganga Mai (Bolbam) – 2015
Nama Shivay (Bolbam) – 2015
Nayan Khola Mai (Navratri) – 2015
Visit us regular for Ritesh Pandey Latest News, Videos, Photos, HD Wallpapers.
Ritesh Pandey Biography | Ritesh Pandey Wikipedia | Ritesh Pandey wiki