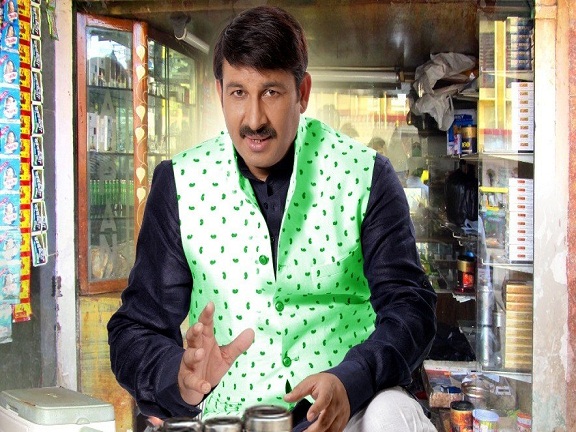 Yadav Pan Bhandar Bhojpuri Movie Full Details | Yadav Pan Bhandar Bhojpuri Movie First Look Poster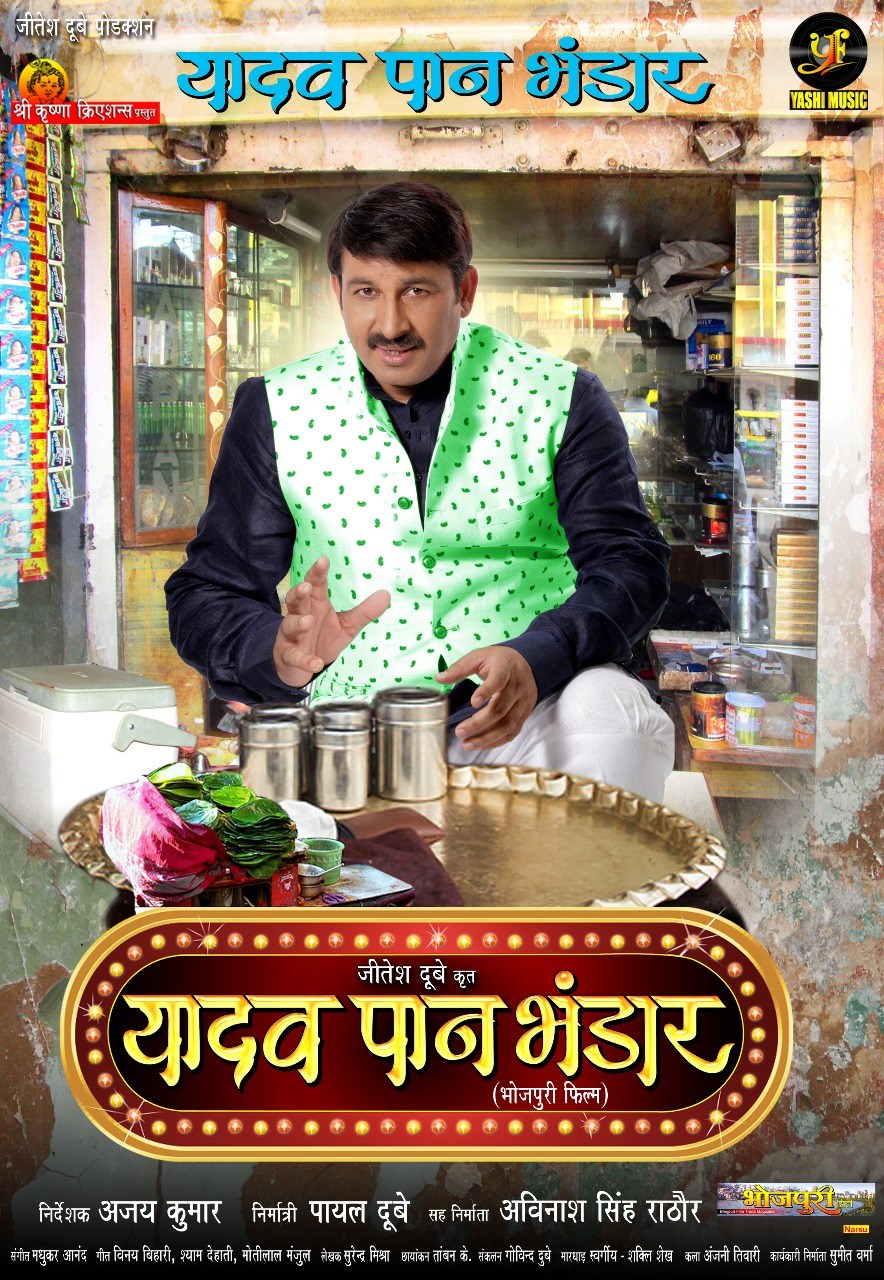 Manoj Tiwari, Gunjan Pant Latest Bhojpuri Movie Yadav Pan Bhandar Official Trailer Download and Watch Online
Manoj Tiwari, Gunjan Pant Latest Bhojpuri Movie Yadav Pan Bhandar Official Trailer, First Look Poster, Full Cast and Crew Details With Release Date
Yadav Pan Bhandar is an upcoming Bhojpuri movie, Manoj Tiwari, Gunjan Pant play lead role in this movie. Yadav Pan Bhandar film is directed by Ajay Kumar, Producer by Payal Dubey and Music Director Madhukar Anand. It is made under the banner of Jitesh Dubey & Shri Krishna Creation Presents. Yadav Pan Bhandar movie Shooting Location is India.
Yadav Pan Bhandar Bhojpuri Movie Details

Movie

Yadav Pan Bhandar

Release Date

In 2018

Genre

Action, Comedy, Romance

Yadav Pan Bhandar Cast (Actor and Actress Name) Details

Actor:-

Manoj Tiwari

Actress:-

Gunjan Pant

Full Star Cast

Manoj Tiwari, Gunjan Pant, Sanjay Pandey, Manoj Tiger, Brijesh Tripathi, Reena Rani, Seema Singh

,Nilema

Singh, Divya Diwedi, Ayaz Khan, C.P.Bhatt, Baal Govind Banjara, Vinod Mishra, Sunita Singh, Rahul Shrivastav, Vikas Singh Veerappan,.Omkar Jaiswal, Kittu, Manmouji and others

Yadav Pan Bhandar Crew Members Details

Director

Ajay Kumar

Producer

Payal Dubey

Story & Dialogue

Surendra Mishra

Music Director

Madhukar Anand

Editor

NA

Lyrics

NA

Singers

Vinay Bihari, Shyam Dehati

Choreographer

NA

Action

Shakeel

Music on

NA

Banner

Jitesh Dubey & Shri Krishna Creation Presents

Shooting Locations

India
Yadav Pan Bhandar Official Trailer Download and Watch Online – Not Released
Here We Share Latest information About Bhojpuri Movie Yadav Pan Bhandar details like actors, actresses, Release Date, Box Office, News, Photos, Trailer Video Songs list and Cast & Crew Details.
Visit Bhojpuri Gallery for Latest Audio, Video, Bhojpuri Movie News, Actor, Actress HD Wallpaper, Photos, Images, Photo Gallery Etc.
Tags : Yadav Pan Bhandar Bhojpuri Full Movie, Banner or Production, Cast, Director, Genre, movie download, mp3 song, mp4 songs, Music, picture, Producer, Release Date, songs, Total Songs, Trailer Date, wiki, Writer, Mp3, Trailer and Cast & Crew Details.