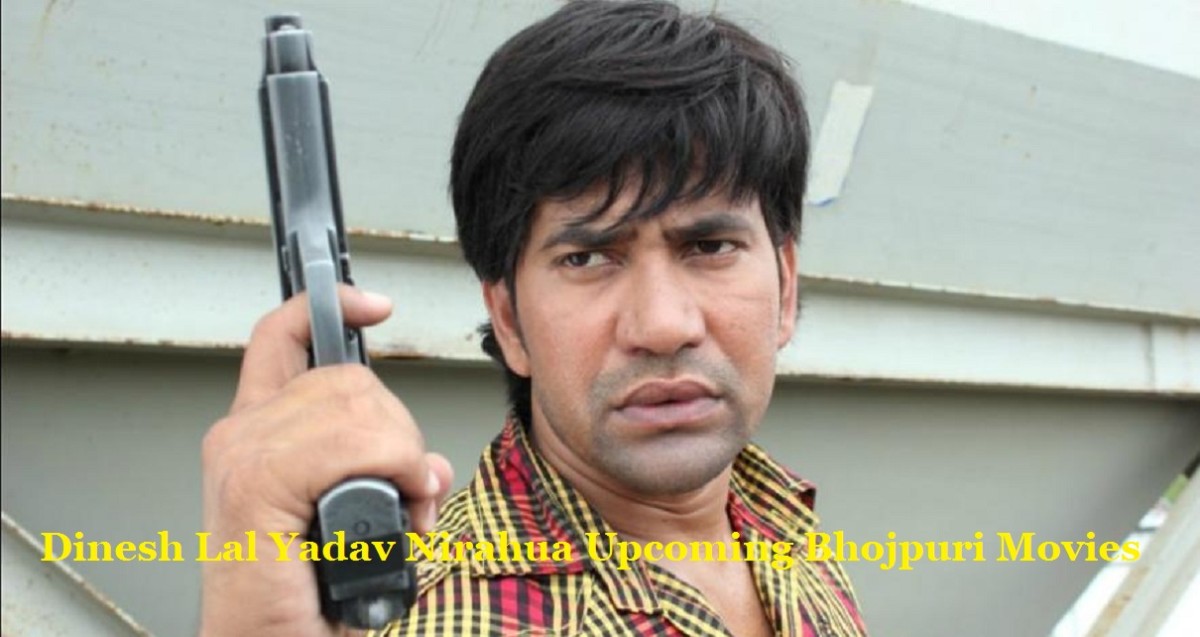 Dinesh Lal Yadav Nirahua Upcoming Bhojpuri Movies 2018 and 2019 List
Dinesh Lal Yadav Nirahua is a most popular Bhojpuri film singer, actor, and television presenter.He is among the most successful Bhojpuri actors with lots
of box office successes released in 2016, 2018 and 2018. Dinesh Lal Yadav is known as Nirahua.Dinesh Lal Yadav is born 22 March 1979 in Tadwa,
Ghazipur, Uttar Pradesh, India. Dinesh Lal Yadav Nirahua has participated in Bigg Boss 6, 2012. He has host Bhojpuri show Dance Sangram in 2012.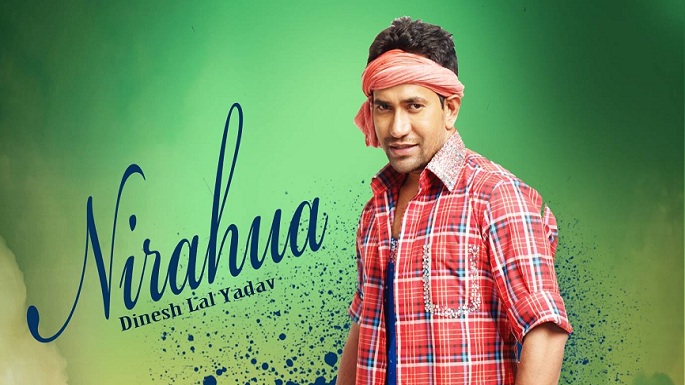 Here is the complete list of New upcoming Bhojpuri movies of Superstar Dinesh Lal Yadav Nirahua in 2018 and 2019 with movie name, actress and releasing
date details in this listing. Nirahua is Actor, singer, television presenter, producer of Bhojpuri Cinema and very popular in Uttar Pradesh,
Bihar, Jharkhand.
List of Bhojpuri Actor Dinesh Lal Yadav Nirahua All Upcoming Movies
1
Nirahua Chalal London
Star Cast  –  Dinesh Lal Yadav, Aamarpali Dubey
Genre  –  Romantic, Darma
Director  –  Chandra Pant
Producer  –  Sonu Khatri
Release Date  – – 2018
 
 
2
Veer Yodha Mahabali
Star Cast  –  Dinesh Lal Yadav, Aamarpali Dubey
Genre  –  Action, Romantic, Darma
Director  –  Iqbal Bakash
Producer  – 
Release Date  – – 2018
 
 
3
Saugandh
Star Cast  –  Dinesh Lal Yadav, Amrapali Dubey, Mani Bhatcharya
Genre  –  Action, Romantic, Darma
Director  – Rakesh Ojha
Producer  –  Vishal Varma
Banner – Purvanchal talkies Presents
Music Director – Ashok Kumar Deep
Release Date  – – 2018
 
 
4
Nirahua Chalal America
Star Cast  –  Dinesh Lal Yadav, Aamarpali Dubey
Genre  –  Action, Romantic, Darma
Director  –  Y Jithender
Producer  –  Naser Jamal
Release Date  – – 2018
 
 
5
Nirahua Chalal Sasural 3
Star Cast  –  Dinesh Lal Yadav, Aamarpali Dubey
Genre  –  Action, Romantic, Darma
Director  –  Y Jithender
Producer  –  Naser Jamal
Release Date  – – 2018
 
 
6
Border
Star Cast  –  Dinesh Lal Yadav, Aamarpali Dubey
Genre  –  Romantic, Darma
Director  –  Santosh Mishra
Producer  –  Pravesh Lal Yadav
Release Date  – – 2018
 
 
7
Patna Junction
Star Cast  –  Dinesh Lal Yadav, Aamarpali Dubey
Genre  –  Romantic, Darma
Director  –  Santosh Mishra
Producer  –  Sujit Tiwari
Release Date  – – 2018
 
 
8
Tujhko Rakhe Ram Tujhko Allah Rakhe
Star Cast  –  Dinesh Lal Yadav, Aamarpali Dubey
Genre  –  Action, Darma
Director  –  Santosh Mishra
Producer  –  Dilip Jaiswal
Release Date  – 2018
 
 
9
Nirahua Nautankiwala
Star Cast  –  Dinesh Lal Yadav 'Nirahua'
Genre  –  Action, Darma
Director  –  M.I Raj
Producer  –  Jayotsana Nigam, Harish N. Sapkale
Banner – Madhura Movies Presents
Music Director – Om Jha
Release Date  – 2018
 
 
10
Patna Se Pakistan 2
Star Cast  –  Dinesh Lal Yadav Nirahua
Genre  –  Action, Darma
Director  –  NA
Producer  –  NA
Banner – NA
Music Director – NA
Release Date  – 2019
 
 
11
Ghunghat Me Ghotala
Star Cast  –  Dinesh Lal Yadav, Pravesh Lal Yadav, Mani Bhatcharya, Richa Dixit
Genre  –  Action, Darma
Director  –  Manjul Thakur
Producer  –  Manjul Thakur
Banner – Nirahua Entertainment Private Limited Presents
Music Director – NA
Release Date  – 2018
 
 
12
Balam Ji I Love You
Star Cast  –  Dinesh Lal Yadav, Kajal Raghwani
Genre  –  Action, Darma
Director  –  NA
Producer  –  NA
Banner – NA
Music Director – NA
Release Date  – 2019