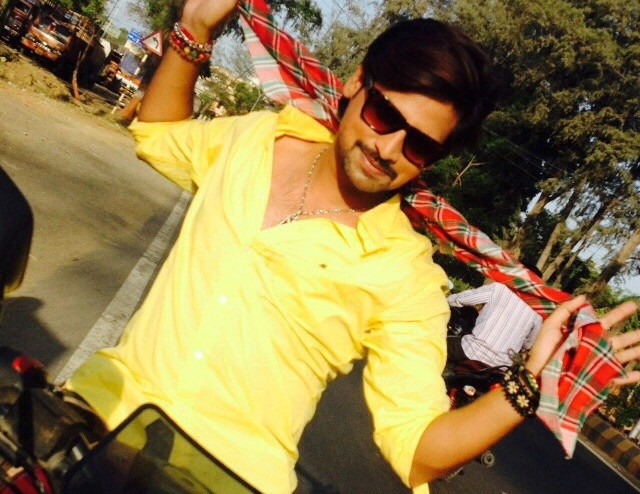 Rakesh Mishra is Born on 15th November 1987. He is the most popular singer of UP, Bihar, and Jharkhand. Rakesh Mishra is turned singer to the actor in the film Prem Diwani. The 1st film 'Prem Deewani' is very good business at the box office, it co-star is Rani Chatterjee and Smriti Sinha in the film. Rakesh Mishra has today one name of top actors of Bhojpuri cinema.
Rakesh Mishra Personal Profile
Date of Birth: 15 November 1987
Place of Birth: Arrah, Bihar
Awards: Best Actor by 5th Newsmakers Achievers Award.
Rakesh Mishra Filmography
List of Upcoming Movie's in 2018 and 2019 With Release Date
Movie Name Lead Stars (Actors and Actress)
Radhe Rangeela (2017) Rakesh Mishra, Radhe Shyam, Amrish Singh, Sangeeta Tiwari, Eenu Shree, Anand Mohan Pandey, Neha Shree
Aashiq Ka Deewanapan (2017) Deepali, Rakesh Mishra
Awaragiri (2017) Subhi Sharma
Teen Budbak (2017) Rakesh Mishra, Subhi Sharma, Umesh Singh, Raju Singh Mahi
Rani Ki Aayegi Baraat (2017) Rani Chatterjee, Priyanka Pandit, Rakesh Mishra, Aanara Gupta, Gunjan Pant, Awadhesh Mishra
Jab Pyar Kisise Hota Hai (2017) Rakesh Mishra Subhi Sharma
Ganga Ki Beti (2017-18) Rakesh Mishra Anjana Singh, K.K. Goswami, Brajesh Tripathi
Rakesh Mishra Filmography: Latest Released All Bhojpuri Movies from 2013 to 2017
Movie Name Co. Stars (Actors and Actress)
Dharam Ke Saudagar (2016) Ravi Kishan, Rakesh Mishra, Shubhi Sharma, Tanushree Chatterjee
Barsaat (2016) Neha Shree
Dil Hai Ke Manta Nahin (2 Sep, 2016) Tanushree Chatterjee, Anjana Singh
Madhubala (2015) Tanushree chatterjee
Ishqbaaz (2015) Tanushree chatterjee
Jai Mehraru Jai Sasurari (2015) Viraj Bhatt, Kajal Raghwani, Rani Chaterjee, Anand Mohan, Manoj Tigar
Jaan Tere Liye (2015) Subhi Sharma
Ek Laila Teen Chaila (2014) Rani chatterjee, Arvind Akela 'Kallu ji', Dharmesh mishra, sanjay pandey, raju Shresta
Deewangi Had Se(2014) Arvind Akela 'Kallu', Monalisa
Jab Pyar Kiya To Darna Kya (2014) Priyanka Pandit, Poonam Panday
Deewangi Had Se (2014) Arvind Akela Kallu, Monalisa, Priyanka Pandit
Prem Deewani (2013) Subhi Sharma, Rani Chatterjee
Rakesh Mishra Albums
List of Latest and New Upcoming Bhojpuri All Rakesh Mishra Albums