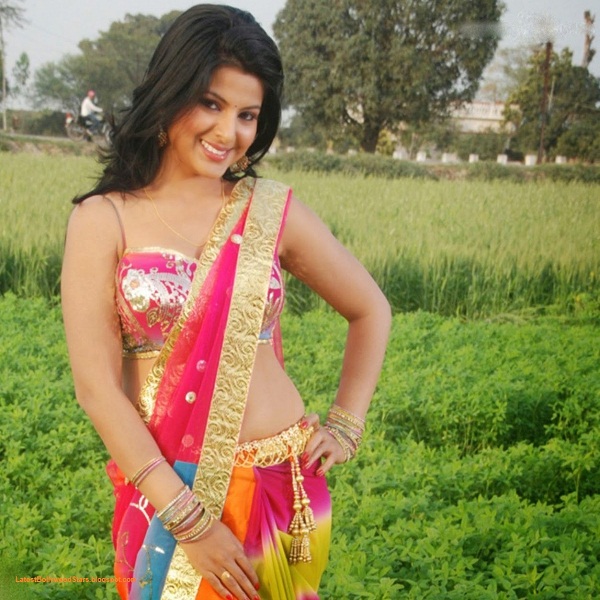 If you are looking about Smirti Sinha education then you are a right place. We tried to collect information about Smirti Sinha education but unfortunately we could not collect the true or correct information about her education. As soon as we will find true information about that, we will update here without any delay.
Smirti Sinha Awards – NA
Date of birth  – 07 Sep 1988
Birth place – Bhagalpur, Bihar, India
Height – 5'4″
Age – 29 years(in 2017)
Hair Color – black
Eye Color  – Black
Marital Status – NA
Husband / Boy Friend Name – NA
About Kids – NA
Parrent's Name – NA
Occupation – Actress and Model
Debut Movie – Rangeela Babu With Denesh Lal Yadav
Smirti Sinha upcoming Films
Smirti Sinha Total Films and Filmography
If you are looking about Smirti Sinha total movies list, upcoming movies, latest movies, new releases of Smirti Sinha films then you are a right place. www.bhojpurigallery.com compiled a list of all Bhojpuri films of Smirti Sinha . You can click on film name link and read everything about Smirti Sinha Movies.
2016 Yeh Mohabbatein with Ravi Kishan
2016 Doodh Ka Karz Dinesh Lal Yadav 'Nirahua', Khesari Lal Yadav, Smirti Sinha, Amarpali Dubey
2016 Sajan Chale Sasural 2 Khesari Lal Yadav, Smirti Sinha, Akshara Singh, Anup Arora, Ayaz Khan, Kiran Yadav, Maya Yadav, Prakash Jais, Vinod Mishra , Ricky Patel
2015 Bandhan Khesari Lal Yadav, Brijesh Tripathi, Smirti Sinha
2015 Suhaag Pawan Singh, Monalisa Biswas, Gunjan Pant, Namit Tiwari, Smirti Sinha, Subhi Sharma
2014 Kachche Dhaage Khesari Lal Yadav, Smirti Sinha, Seema Singh
2014 Khoon Bhari Hamar Maang Anjana Singh, Pakhi Hegde, Khesari Lal Yadav, Anil Yadav, Awadhesh Mishra, Brijesh Tripathi, Subhi Sharma, Ehsan Khan, Jai Prakash Singh, Monalisa Biswas, Rinku Ghosh , Sanjay Pandey, Smirti Sinha
2014 Pratigya 2 Kajal Raghwani, Akshara Singh, Pawan Singh, Khesari Lal Yadav, Smirti Sinha, Vishnu Shankar Belu
2013 Chapra Express Subodh Seth, Khesari Lal Yadav, Subhi Sharma, Smirti Sinha, Ajay Singh, Filoselle Gupta, Gauri Shankar, Maya Yadav, Neelam Pandey, Madan Mohan
2013 Hawa Mein Udta Jaye Mera Lal Dupatta Malmal Ka Khesari Lal Yadav, Smirti Sinha
2013 Pyar Jhukta Nahi Khesari Lal Yadav, Kajal Raghwani, Smirti Sinha, Deepak Sinha, Shailesh Sinha
2012 Devra Pe Manwa Dole Smirti Sinha, Khesari Lal Yadav
Smirti Sinha old Films
Saugandh Ganga Maiya Ke 2012