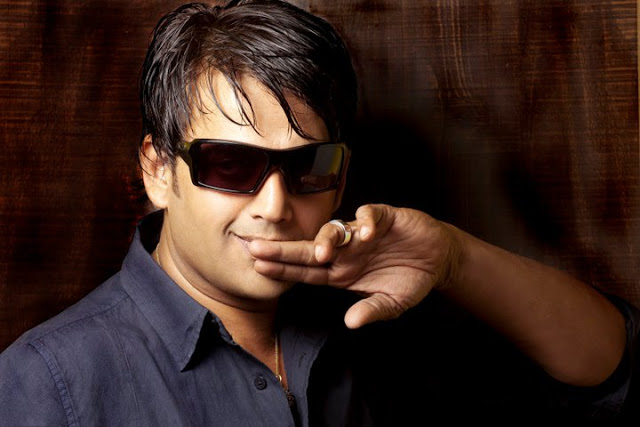 Ravi Kishan Shukla is one of Best Hindi and Bhojpuri Film Actor, Producer. His Also Worked in Punjabi and Telugu movies. Ravi Kishan is Very popular in Bhojpuri Cinema. He was the contestant in Colors TV Bigg boss season 1 (2006) and Also hosted and judges Mahua Tv Singing Reality Show Sur Sangram.
Ravi Kishan Biography
Ravi Kishan Shukla was born on 17 July 1971 in Jaunpur, Uttar Pradesh. Ravi Kishan As a child he is not much interested in education has fought every moment of his life to be the best actor. He is Debut in acting Hindi tv Series Jai Hanuman as Shri Krishna.
Ravi Kishan Personal Profile
Name: Ravi Kishan Shukla
Birthday (Date of Birth): 17 July 1971
Place of Birth: Jaunpur, Uttar Pradesh, India
Age: 46 in 2017
Occupation: Actor, Producer.
Debut Film: NA
Awards: most popular Actor 2014 in BFIA Awards 2015
Marriage Status: Marriage with Preeti
Ravi Kishan
Family Background – Ravi Kishan Shukla was born into a poor Hindu family in Jaunpur, Uttar Pradesh. He is youngest of five siblings. His father was a priest and had a small dairy business in hometown.
Ravi Kishan Personal life (Wife/Marriage) – Ravi Kishan is married to Preeti. he has four children, three daughters Reva, Tanishq, Ishita and a son Saksham. His father lives in his hometown, Bisuin (Barain), Jaunpur, Uttar Pradesh.
Most popular Actor 2014 in BIFA Awards 2015
Ravi Kishan Filmography
Biggest Upcoming Bhojpuri Movies of Ravi Kishan in 2017 to 2018
2017 – Kashi Amarnath Ravi Kishan, Dinesh Lal Yadav 'Nirahua', Amrapali Dubey, Mahi Gil
2017 – Tujh Sang Preet Lagai Sajani Ravi Kishan
2017 – Kanoon Ke Khelaadi Rani Chatterjee
2017 – Devra Bada Satawele 2 Ravi Kishan, Pradeep Pande, Mohni Ghosh
2017 – Jodi No.1 Rani Chatterjee
2015 – Nehle Pe Dehla Ravi Kishan, Gunjan Punt
2017 – Dabangai
2017 – Zindagi Jhand Ba Phir Bhi Ghamand Ba
2017 – Dharm Ke Saudagar Ravi Kishan, Rakesh Mishra, Shubhi Sharma, Tanushree Chatterjee
2017 – Chahi Wanted Mehraru
2017 – Mehraru Party Zindabad Anjan Singh, Urvashi Chodry, Manoj Tiger, Poonam Dubey
2017 – Yeh Mohabbatein Smriti Sinha
2017 – Om Har Har Mahadev Gunjan Pant, Mohini Ghosh, Amrish Singh, Priyesh Sinha, Payas Pandit, Priyanka Pandit.
2017 – Jamai Raja Poonam Dubey
2017 – Prem Vidrohi Sangeeta Tiwari
2017 – Life Ke Twist Rani Chatterjee
Ravi Kishan Highest Grossers Bhojpuri Movies of All times
2016 – Love Aur Rajneeti Anjana Singh
Years Movie Name Co. Stars (Actors and Actress)
2015 – Pandit Ji Batai Na Biyah Kab Hoyi 2 Shinjini Kulkarni



Ravi Kishan Official External links:-

Official website: N/A

Page On wikipedia: http://en.wikipedia.org/wiki/Ravi_Kishan

Join US on Facebook: https://www.facebook.com/ravikishanshukla

Follows US on Twitter: https://twitter.com/ravikishann